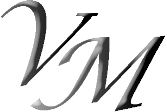 DVD Pricing

When ordering any package or service from VIDEO MOMENTOS, your final version will be delivered on DVD. However, we allow you to customize your services to suit your needs. When ordering in non-standard package formats, DVD prices are as follows:

$350.00

total
Additional DVD copies:
$

75

.00
each

For more information on your specific needs, contact us.